Holiday gifts that are hand­made include handsome beaded jewelry, geometric planters and even leather works.
Calaca Caps' By Jeyd.net
Wearable Art
See more on Etsy.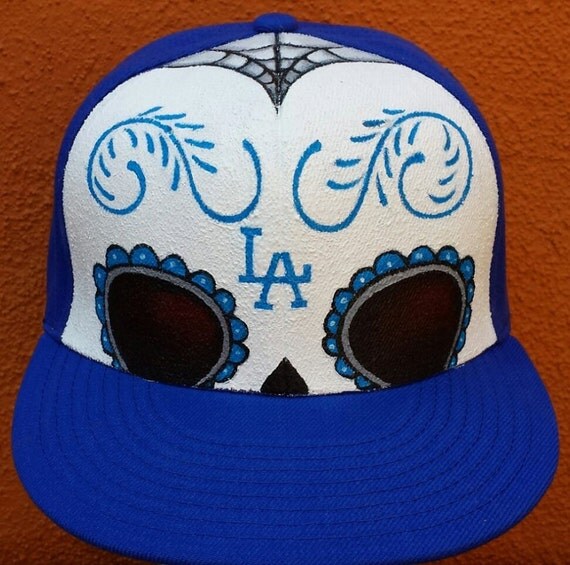 Chavez Designs Inc
Adorn your bedrooms, garages and man caves with these high quality, wooden prints.
These beautiful custom car photographs are made to order for you by the artist upon request.
See some of his current images on Etsy.
etsy.com/shop/ChavezDesignsInc
The Art of Sketch
Prints,Stickers,Buttons,Necklaces,and Earrings.
Commissioned Portraits.
See more: artofsketch.com
Cactus Gallery
8th Annual Miniatures Exhibit;
Stocking Stuffer, Art Work under $100 (way under in most cases).
Solo show by artist Walt Hall. We also have a beautiful new space, so it is just wonderful!

Info at cactusgallery.blogspot.com

http://www.cactusgalleryla.com
Stain Glass Cartoons

Original California Classic car and Tattoo Memorabilia Art with Point of view just a little askew,off center, slightly unstable.I offer Original Paintings,Giclees,posters and T-shirts also do custom commissioned works,murals and private shows.
See more: stainglasscartoons.com
Westside Lotus Jewelry
Westside Lotus Jewelry is an original line of handcrafted beaded loom work and custom made-to-order pieces by Monica Lotus See more etsy.com/shop/westsidelotus
Concrete Geometric:
Handmade geometric planters, made from concrete for small succulents. Perfect for the bold, artistic person on your list.
Shop at: etsy.com/shop/ConcreteGeometric

Featured on Vanity Fair Press

Metal Doily Press:
Handcrafted unique prints: Thank You, Birthday and Greeting cards, Hand Lettered Cards & Letterpress Stationery. Perfect for the writer or lover of fine stationary and quality printing on your list.
Shop at: metaldoilypress.com
Montrose Leather Works
Hand cut, hand assembled, hand stitched: Key Leash Lanyards, Leather Totes, Wallets and Tablet Cases. These guys offer up simple and practical designs to suit modern day life and are perfect for the rugged outdoorsy person on your list.
Shop at:
montroseleatherworks.com