Facts and figures about Los Angeles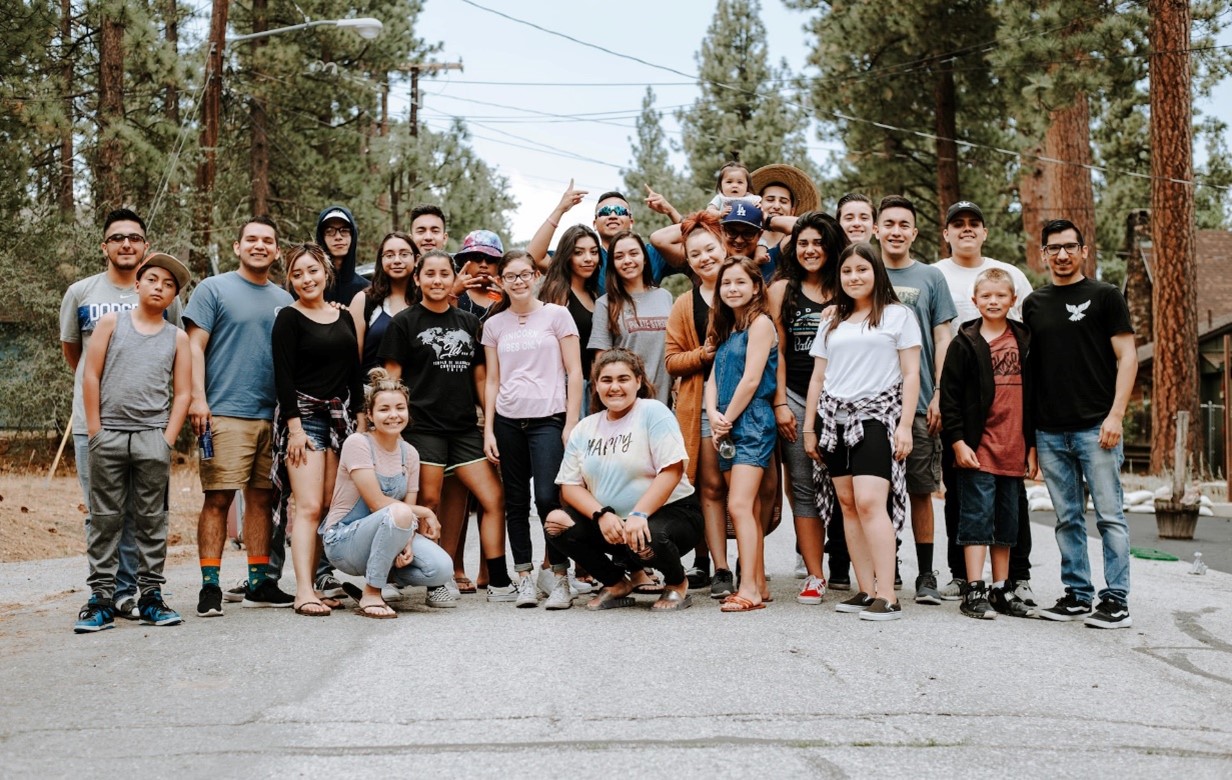 Photo by Omar Lopez on Unsplash. Free to use
In last decade, Los Angeles welcomed record-setting numbers of visitors each year. Many tourists from all over the world find L.A. familiar and bewildering at the same time. But why is that? Well, did you know that Los Angeles is one the most diverse places in the world? L.A. residents come from over 140 countries and speak a whopping 224 different languages. According to a census from 2010, the population of L.A. is:
49.8% White
9.6% African American
0.7% Native American
11.3% Asian
0.1% Pacific Islander
23.8% other races
4.6% from two or more races
Unsurprisingly, Hispanic people or Latinos of any race make up to 48.5% of Los Angeles population.
Los Angeles inspires its many visitors to immerse themselves in its diverse culture, explore the never-ending natural amenities it offers and generally to enjoy the open-hearted welcome of all its communities. What else do you want to know about the city? Here's a breakdown of the most important figures of the city of angels.
Geography, climate & population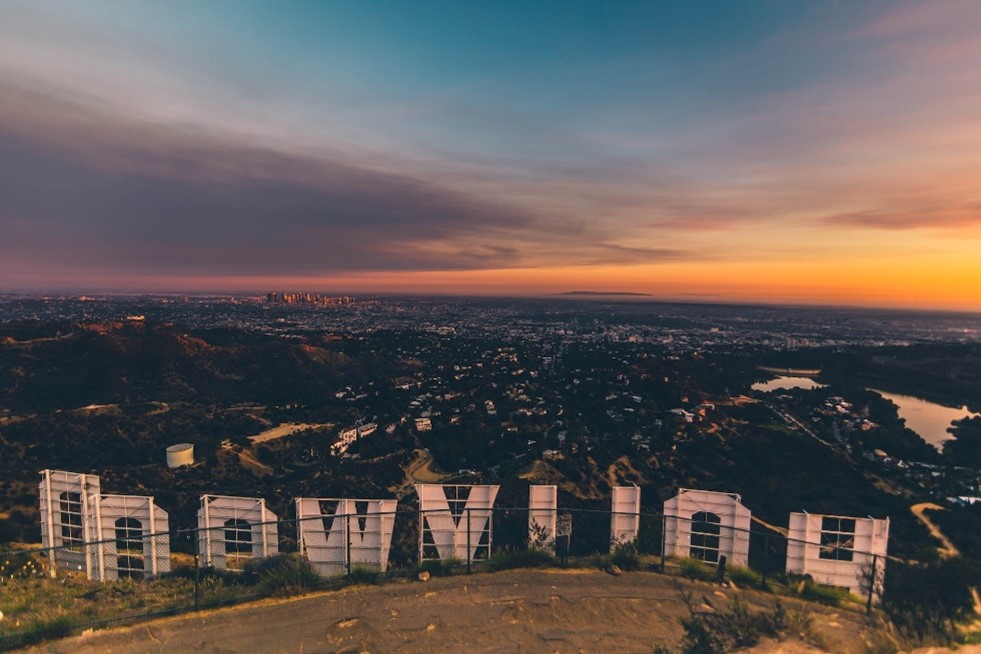 Photo by Izayah Ramos on Unsplash. Free to use
Los Angeles City is both flat and hilly, but for higher mountains you need to actually leave the urban center. In the north, you'll find the San Gabriel Mountains, where the highest peak, Mount San Antonio (aka. Mount Baldy), reaches 10 064 feet (3 068 m). Thanks to the city's diversity of habitats, including lush beaches and mountains, Los Angeles has a rich variety of native plants. Unfortunately, some of these plants have become so rare that they're considered endangered. Lastly, it's worth mentioning that Los Angeles is sometimes subject to earthquakes, but most low-intensity earthquakes can barely be felt.
Size & Cityscape
Los Angeles is the largest city in the state of California. It extends for around 470 sq miles, that's around 1200 sq km. The city is composed by many districts, some of which used to be towns and cities in their own right, and that have merged with Los Angeles as it grew over time. This gives to Los Angeles its decentralized character, where each neighborhood has as many touristic attractions and opportunities as the other.
Climate & Geology
Los Angeles is known for its Mediterranean climate, with dry summers and very mild winters. In winter, temperatures average around 68 °F (20 °C), giving the city a tropical vibe without reaching the scorching temperatures of a true tropical climate. Summer usually goes by with no rain at all, but the seasonal change in late summer brings brief thunderstorms.
The many fault systems running throughout Los Angeles lead to several earthquakes per year. Los Angeles is in fact located on the Pacific Ring of Fire, giving the area a certain geological instability. Although many people in LA County feel the ground shaking a couple times a year, most of these earthquakes are mild or moderate and cause little damage.
Due to its climate and geology, Los Angeles is particularly vulnerable to the consequences of climate change.
Population & Standards of Living
As the second most populous city in the United States (ranking after New York City) Los Angeles is home to roughly 3.9 million people as of 2020, but against popular belief, not everyone in Los Angeles is rich.
It's true that the top 5% of earners in LA cane make more than $500,000, and that to be financially comfortable in the city you'd need a net worth of roughly $1.3 million, however the annual salary in Los Angeles averages at $67,057.
This means, that a good part of the almost 4 million people living in Los Angeles doesn't earn enough to live comfortably in the city. The minimum wage in the state of California is $14-15 an hour depending on the size of the company.
Los Angeles districts and suburbs
Until the 1920s, Los Angeles had a fairly 'traditional' urban pattern, with one centralized commercial area. However, with the economic expansion that turned Los Angeles into a manufacturing center, came also a rapidly increasing number of residents. Especially with the immigration wave of the 50s, many manufacturing firms were built in the suburbs where cheaper accommodation was more readily available for the workers. The traditional, centralized and walkable city gave way to a decentralized network of communities, tightly connected with the freeway also built in the 50s. From chic Hollywood to the hippest food trucks, Los Angeles diverse population has given rise to unique districts that have their own vibe, lifestyle and culture.
Hollywood
Have you even seen Los Angeles if you didn't walk through Hollywood? The stars and starlets of the American showbiz have famously made Los Angeles their home of choice – and this district is where you'll find them. As soon as you can, head towards the Hollywood Sign. A picture with this cultural icon is a must.
Venice
Located in the Westside of Los Angeles, this district is called Venice due to its canals, beach and Ocean Front Walk. Palm trees, skaters, street musicians, delicious street food and street art: Venice is where all the locals flock to. Enjoy the relaxed atmosphere and feel like a true Angeleno on the beach.
Downtown L.A. or the Art District
This district is as cool as its name sounds. This is urban area is known for its colourful street art all the art galleries that make up the art scene in Los Angeles. This is considered one of the best areas to stay in while in L.A., as it is packed with attractions such as the Grand Central Market and the Staples Center, as well as some of very best bars and restaurants in the city.
Chinatown
This district is only a stone's throw away from downtown and is widely appreciated for its huge offering of Asian delicacies. Immerse yourself in the vibrant culture of the district walking along Hill Street and Broadway, north of Cesar Chavez Avenue. If you happen to be here in the summer, swing by Chinatown Plaza and you'll have your pick of festivals and events.
San Fernando Valley, or the Valley
In the Valley is where you'll find many of the most iconic film studios such as Warner Bros and Walt Disney. In addition, it is home to the Universal Studios Hollywood theme park. In actuality, only 80% of the Valley belongs to the urban area of Los Angeles, and only recently many numerous development projects are also including this district.
Santa Monica, Beverly Hills, Bel Air and Pasadena
Contrary to popular belief, none of these towns are districts of Los Angeles. These are independent communities that belong to Los Angeles County beyond the city limits. Nonetheless, these suburban areas are all worth visiting if you wish to feel like a local.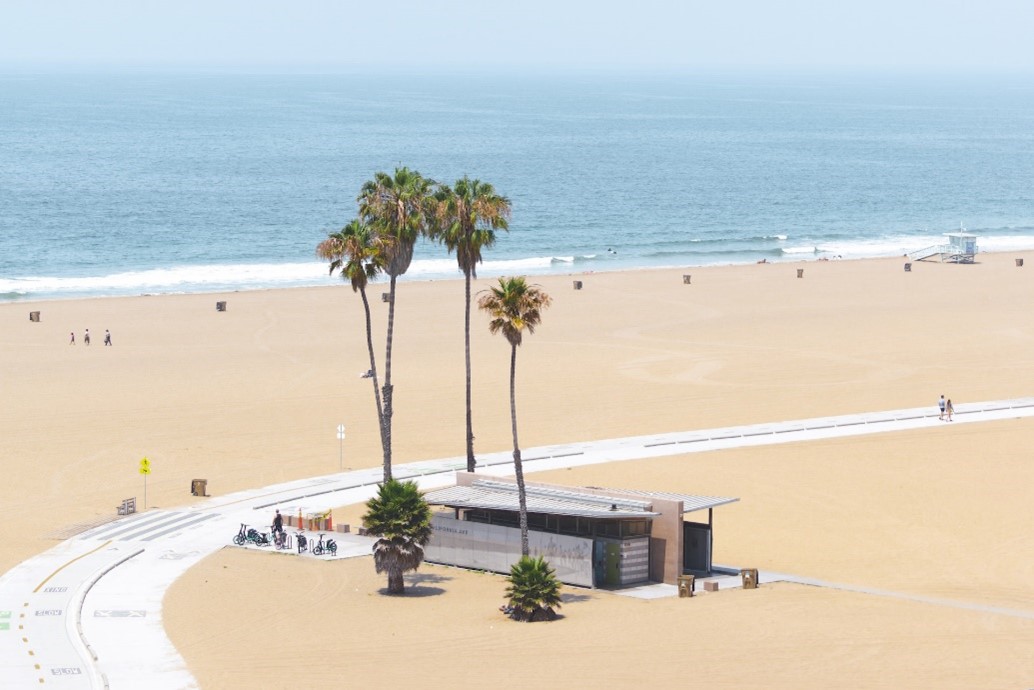 Photo by Seth Maughan on Unsplash. Free to use